Have you been to the new
Broadway Pizza
{1920 S Hastings Way • Eau Claire, WI 54701}
yet? If not, I'm about to give you an awesome reason to go!
Here's how it works:
Round up all your friends, family & neighbors for a night out on the town
Download and print the flier below
Head to Broadway Pizza on Wednesday, February 23, 2011 between 5:00pm and 9:00pm
Eat some ridiculously yummy pizza & cheesy garlic bread (The deep dish and the new york style crust are both to die for!)
Hand your super helpful, friendly server the flier you brought with you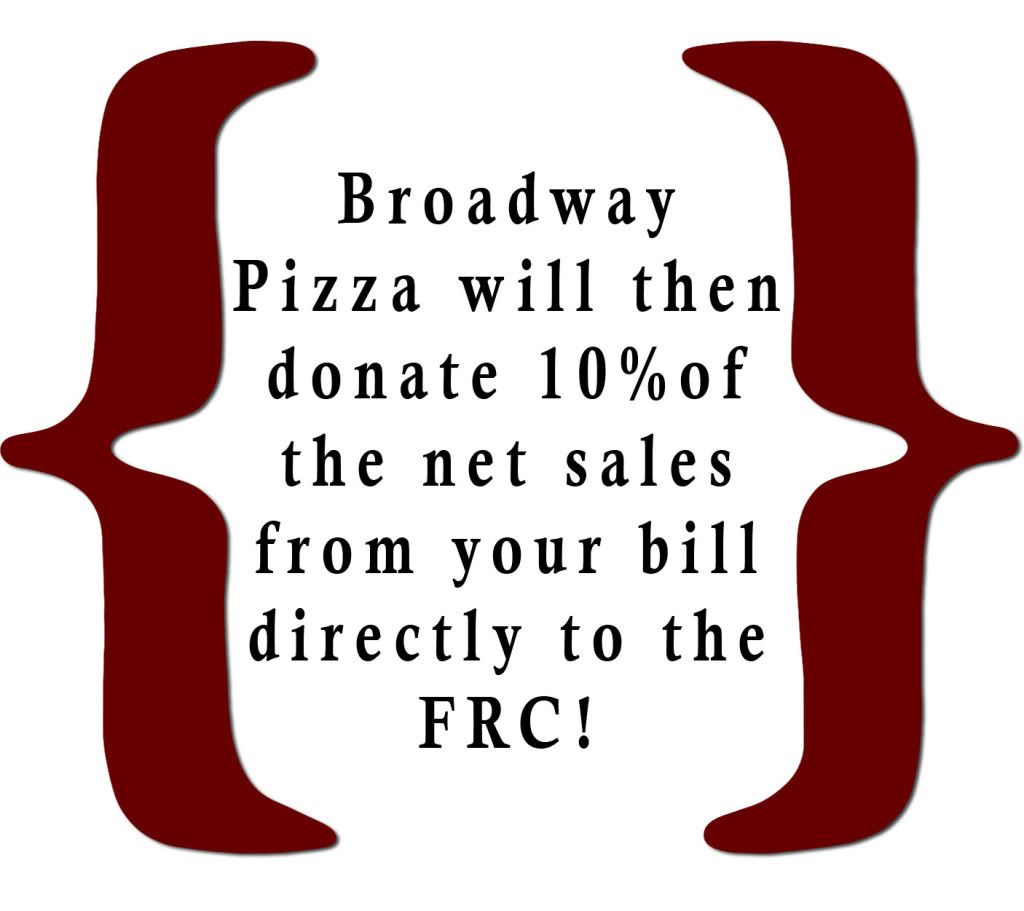 And that's it! Pretty easy, huh?
As a side note, I (Emily) recently moved back to Eau Claire from the Twin Cities and I can honestly say that I was so sad to be leaving behind my beloved Broadway Pizza. We had one a block from our house and it became the staple of our Friday night pizza night. I was thrilled to see Broadway open in Eau Claire and I'm so excited that they have agreed to team with the Family Resource Center for this fundraiser.
Broadway Pizza Family Resource Center